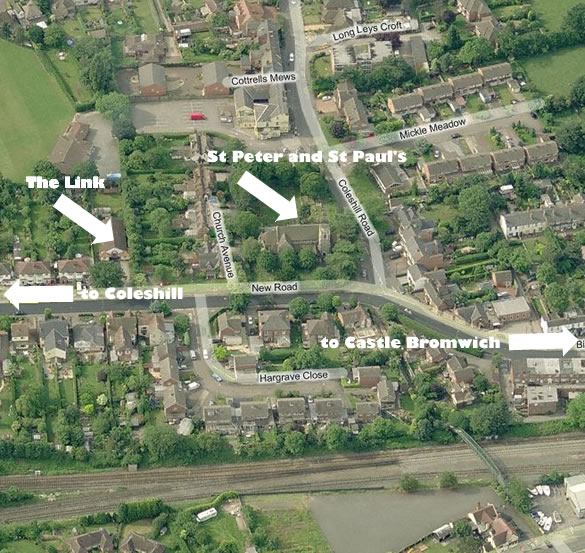 The church and The Link are 5min from J9 M42 Dunton Island or J4 M6 Coleshill or enter B46 1QU in your sat nav.
The church is on the corner of New Road and Coleshill Road. There is a small parking area for about 4 cars near the church entrance but we ask for this to be kept clear so that people with mobility difficulties have priority or for special occasions eg for weddings and funerals. It is not recommended to park on the main road (New Rd) but in Coleshill Rd.
The Link has it's own carpark.

People also park at The Digby pub and Water Orton Station Carpark (free).